Skip to Content
Why Are Egress Windows Important?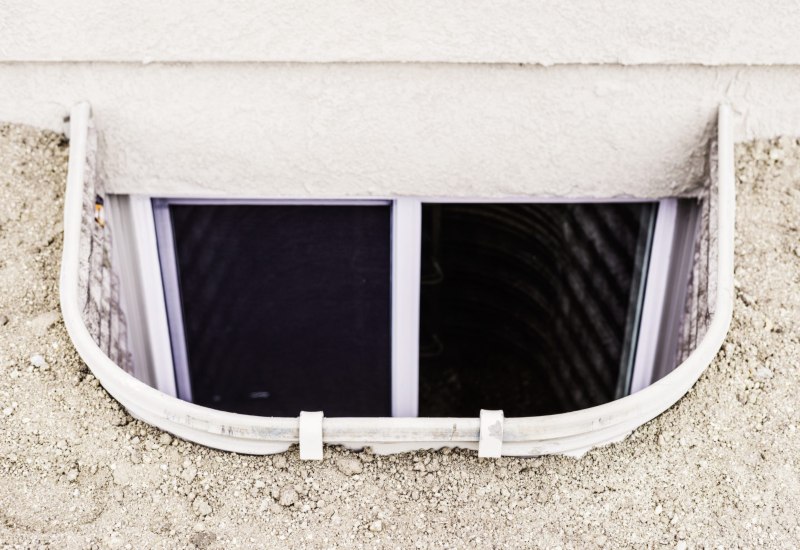 If you're remodeling your basement, you've probably been told that egress windows must be part of your plan. These windows have to be large enough for a person of average height and weight to fit through easily, which in most cases means at least 24 inches high and 20 inches wide, and no higher than 44 inches from the floor. Basement egress windows also need window wells, large openings outside the window, with permanently attached ladders or stairwells. If that seems like overkill, consider this: an egress window may be the only safe escape route from your basement if there's a fire.
Statistics from the U.S. Fire Administration indicate the 4,000 Americans die in fires annually, and 20,000 are injured. Many of these tragedies could be avoided with the right escape plans and routes. There should be an egress window in each bedroom and in other areas where people might be sleeping, like the basement. Having egress windows dramatically increases the chances of you and your family safely escaping a major house fire. What's more, egress windows give emergency personnel a way to get into your house to help you.
Egress windows are important for safety, but they have other benefits, too. They can beautify your home and improve your basement by allowing natural light to enter, and they can provide ventilation to improve your indoor air quality. Egress windows increase the value of your home because they allow you to fully utilize your basement space. In fact, when you add egress windows to your basement, you create the opportunity for a bedroom in that space, which can make your return on investment ten to twenty times what you spent on the windows.
You may be concerned that egress windows will detract from the look of your basement. In fact, egress windows can improve the space by brightening it up. Though egress windows must have window wells outside, they don't have to be unattractive. A window well can be built with materials like wood, stone, or brick, in a way that adds to your home's aesthetic appeal rather than making it less attractive. Landscaping can also enhance the look of your egress windows,
Egress windows are required to adhere to certain very specific codes, which vary depending on where you live. That's why it's important to hire a professional with experience when it's time to install egress windows in your basement. At Budget Waterproofing, we've got more than 55 years of experience servicing both commercial and residential customers throughout Maryland. We're proud of our craftsmanship and confident in our skills, and all of our technicians are fully licensed, insured, and bonded. Whether you need basement waterproofing, a drainage system, crawl space waterproofing, or egress window installation, we've got you covered, with the experience and skills necessary to improve your basement and protect your family. For more information, contact us today.