Skip to Content
Benefits of Crawl Space Encapsulation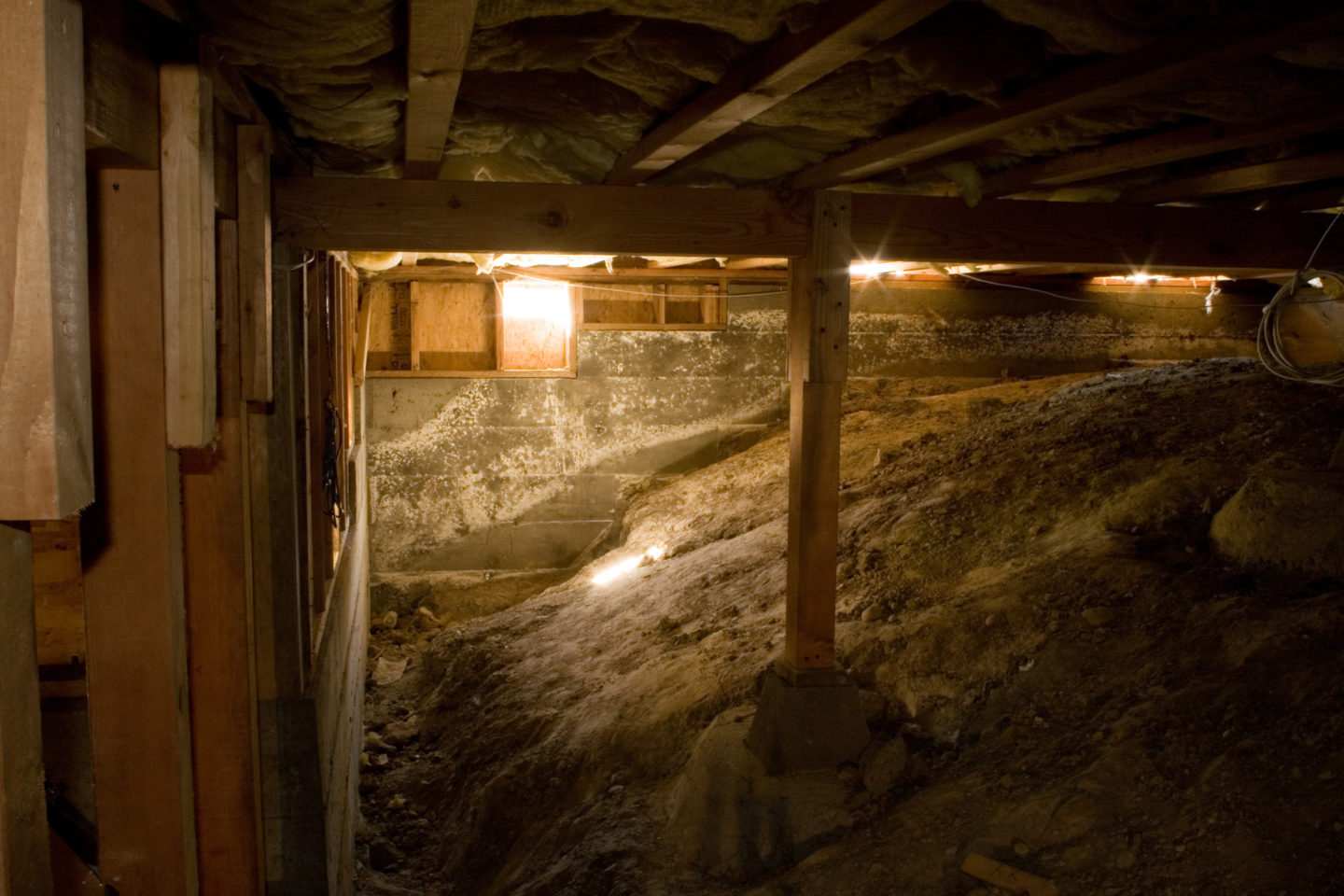 Your crawl space may be out of sight, out of mind, but the moisture level there can affect the air quality and structural integrity of the rest of your home. In many cases, crawl space encapsulation is the key to maintaining a dry building with healthy indoor air. Learn more about this service to determine if it's the right solution for you.
What is Crawl Space Encapsulation?
Many crawl spaces sit directly above bare soil, which has high moisture content. Water from the earth evaporates into the crawlspace, especially on warm days. The air becomes quite humid, and condensation forms on cool surfaces within the crawl space. This can lead to mold, wood rot, and poor indoor air quality in the living area above.
The purpose of encapsulating your crawl space is to protect this area with a waterproof, condensation-proof vapor barrier. Because the process involves sealing off the crawl space, it must be performed by a knowledgeable professional to avoid creating new problems.
Successful crawl space encapsulation involves these steps:
A technician evaluates any existing moisture problems in the crawl space and recommends a plan of action.
Water is removed from the crawl space, and foundation cracks are repaired and sealed.
A vapor barrier is customized to the dimensions of your home and installed with precision.
After encapsulating the crawl space, it may also be necessary to ventilate or condition the area. Ventilation exhausts trapped moisture and pollutants, while conditioning keeps the temperature more stable throughout the year.
What are the Benefits of Crawl Space Encapsulation?
Crawl space encapsulation prevents moisture and humidity in the soil from penetrating the lower level of your home. The benefits of this home improvement project include:
Better indoor air quality: Without moisture, mold can't grow, allowing your family to breathe easier. Ventilation also expels odors, stagnant air, radon, toxic vapors, and other pollutants that can accumulate in the crawl space.
Preserved structural integrity: Humidity control beneath your home protects the wood joists, insulation, and hardwood floors throughout the house.
Lower energy bills: Crawl space encapsulation can reduce your energy bills by preventing cold air from rising through the floor.
Enhanced comfort: With an encapsulated, conditioned crawl space, your floors won't be cold in the winter, and the house won't feel muggy in the summer.
Lower chance of frozen pipes: If plumbing runs through your crawl space, encapsulation can help protect it from freezing when the temperature drops outside.
Prolonged life for your heating and cooling equipment: If your HVAC system or any air ducts are located in the crawl space, reducing the humidity level can help protect them and extend their lifespan.
Clearly, even though you never spend time in the crawl space, it still has a significant impact on the rest of your house. For a free crawl space encapsulation estimate, please contact Budget Basement Waterproofing at 410-609-1240. We proudly serve Baltimore, Linthicum Heights, and all of Frederick County.