Skip to Content
Egress Windows Installation
If there's an emergency inside your home, you and the other members of your household need to be able to get outside right away. That's why egress windows are so important. If your home isn't already equipped with working egress windows in the appropriate places, it's time to call a professional to have them installed. Budget Waterproofing Inc. can offer you the high-quality egress windows you need to keep your family safe.
Frequently Asked Questions About Egress Windows
What are egress windows?
Egress windows are windows that are intended to permit rapid exit from a building in the event of an emergency, such as a fire or a flood. This type of window also allows emergency workers, such as firefighters, to get inside the building when necessary.
How large does an egress window have to be?
An egress window needs to be large enough to allow a person of average height and weight to be able to fit through it easily. The size of egress windows is usually set by local building codes. In most cases, the window must be at least 24" high and 20" wide, and it cannot be raised more than 44" from the floor of the room it is in. Many older homes don't have egress windows, so if you're adding one to your home, it's important to ensure that it's the correct size.
Where do you need egress windows?
You will need an egress window in any room that is designed for sleeping, which means that you'll need one in every bedroom. If your basement or attic is intended to be a living space, you'll need to have egress windows for those areas of your home as well.
What if I need an egress window for my basement?
You might be wondering how it's possible to have a window in your basement at all, let alone one large enough to climb out of. Basement egress windows are combined with egress wells, which are large openings outside the window designed to allow access to and from the window. The well may include a permanently attached ladder or stairwell and will be covered when not in use in order to prevent accidents. The well cover should be easy to remove from the inside.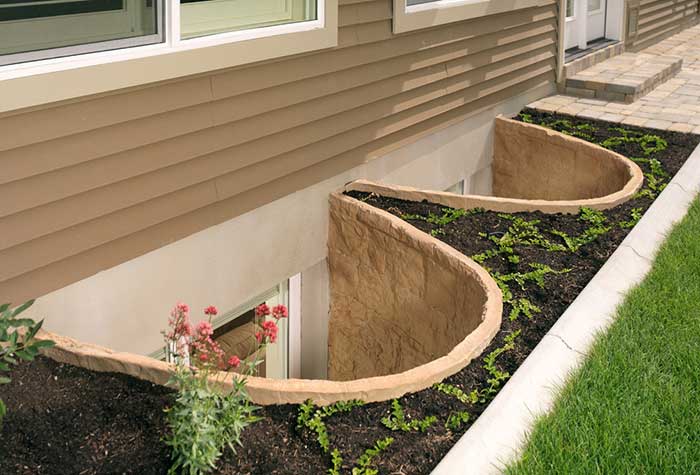 About Budget Waterproofing
Budget Waterproofing Inc. is here to provide you with the essential services—including basement waterproofing, drainage systems, crawl space waterproofing, and egress window installation—you need to protect your family. We have more than a half-century of experience providing waterproofing and related services to homeowners in Marland. When you're in need of new egress windows for your building, give us a call today at 410-609-1240.
Call Today for Expert Basement Waterproofing Services!