Skip to Content
 Indoor air quality plays an important role in protecting your health and well-being. Breathing air that is filled with dust, microbes, and other contaminants just isn't good for you and, in some people, these pollutants can even trigger serious respiratory issues. If you've ever wondered how to improve air quality in your basement and the rest of your home at a reasonable price, we have the solution you need. It's called EZ Breathe.
EZ Breathe dramatically improves your indoor air quality by replacing contaminated air with fresh air 7 to 10 times a day. EZ Breathe also removes damaging moisture from your home, basement, or crawl space, reducing the chance for toxic mold to grow. EZ Breathe is THE affordable way to improve your home and basement air quality, which will go a long way toward protecting your property and your health. The best part is it costs only pennies a day to operate—unlike a costly dehumidifier—and you get so much more!
The EZ Breathe Ventilation System Helps Prevent:
Smells & Odors
Asthma
Moisture
Allergies
Mold & Mildew
Wood rotting
Bacteria
Potentially toxic substances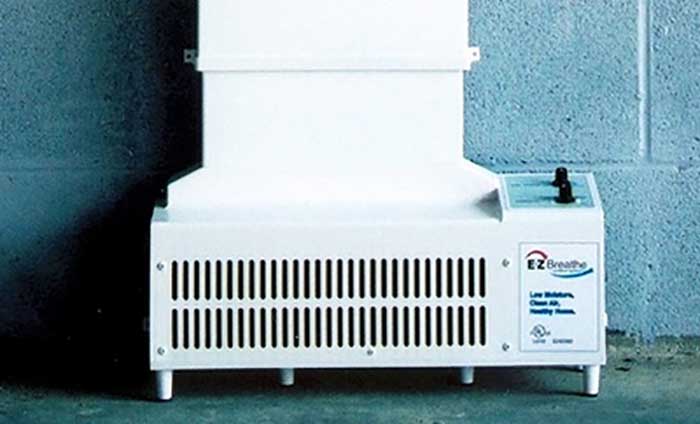 This Amazing Product Is Used by Respected Professionals…
Hospitals, to absorb and remove spores, allergens, and pollutants that may cause illness and infection.
Kennel/Veterinary clinics, to reduce poor air quality and incorrect humidity levels that can lead to higher illness and infection rates among puppies.
Nursing homes, to create safe, clean room environments.
Mold remediators, to expel damaging, mold-causing moisture from a building.
Environmentalists, to create healthier, balanced living spaces without negative by-products or side effects.
Call Today for Expert Basement Waterproofing Services!