Skip to Content
Basement Waterproofing Services in Maryland
Prevent Water Damage with Professional Basement Waterproofing
As Maryland's leader in basement waterproofing solutions, more homeowners trust Budget Basement Waterproofing to prevent water from entering their basement or crawlspace. Our knowledgeable and experienced team of professionals brings a combined 55 years of experience to the basement waterproofing industry. With comprehensive waterproofing solutions and a friendly and knowledgeable team, we can handle any basement waterproofing project regardless of the size or scope. Our continual commitment to customer satisfaction has led us to nine consecutive Angie's List Super Service Awards. See for yourself how we can improve your basement or crawl space with a free in-home estimate.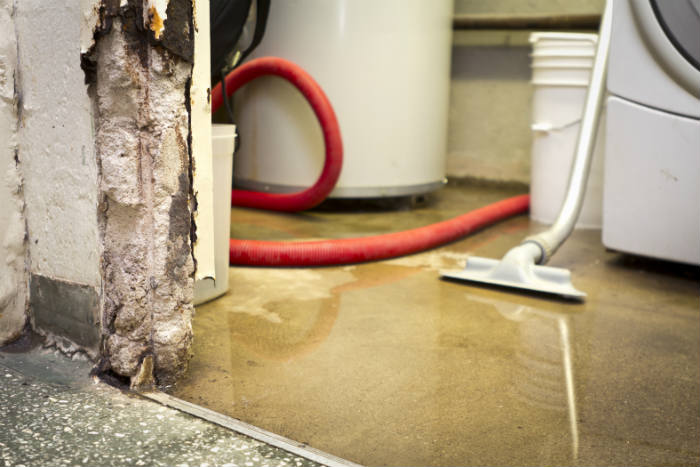 Why Is There Water in My Basement?
If you have a finished basement, any amount of water can lead to thousands of dollars worth of damage. Even if your basement is unfinished, water can cause significant damage to your home while threatening the health of those that live there. The smallest amount of water entering your basement or crawlspace encapsulation from the outside should be cause for concern. More than 60% of all homes in the US with a basement have existing moisture problems. In fact, your chances of experiencing a basement flood are more than five times more likely than a house fire. Learn more about what causes basement flooding.
Poor Drainage – Water enters your home, mainly around the foundation. One of the best ways to prevent that is with high-quality gutters that divert the water away from your home.
Foundation Cracks – Water travels the path of least resistance. If your home's foundation is concrete, mortar, or fieldstone, which make up most home basements, it provides easy access for water between the cracks.
Hydro Static Pressure – Hydrostatic pressure is the phenomenon in which water beneath your home's foundation rises due to gravity through the cracks in your foundation's floor.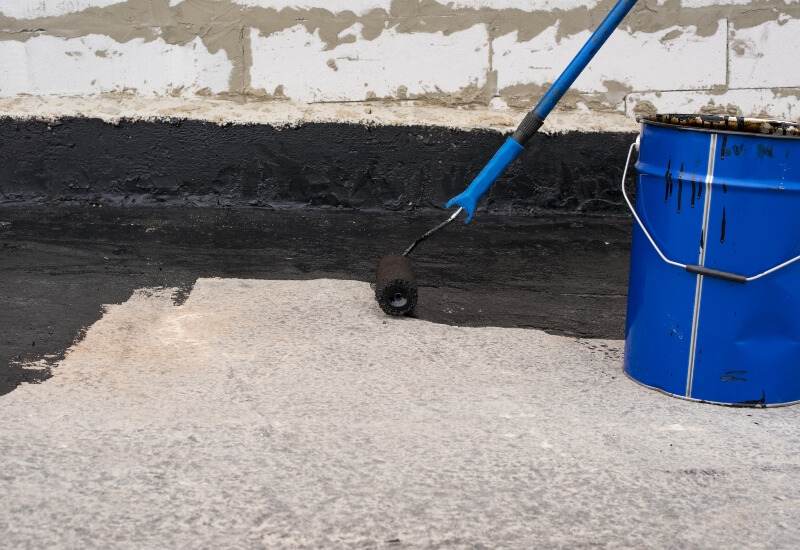 Signs I need Basement Waterproofing Services?
Understanding how water can enter your home is essential. However, identifying the warning signs that water has entered your home is crucial. Acting quickly and appropriately to water in your basements is the most effective and affordable way to prevent significant damage and total loss of your personal belongings. While a professional may be able to more specifically pinpoint where the water is entering your home, keeping an eye out for the following warning signs should be your indication to contact a professional.
Water Stains – Water stains on the floor or wall are another sign that water has entered your home. In some cases, it may be caused by burst plumbing. However, if you suspect it's caused by outdoor water, you should contact us. Water stains look like slight discoloration of the area and can be wet or dry.
Damp Odor – We all know the distinct odor of a musty basement. Despite it being a common occurrence, it's a sign that your basement has excessive moisture. A dehumidifier is one of the best ways to deal with basement moisture.
Comprehensive Basement Waterproofing Systems
When working with Budget Basement Waterproofing, you can expect an experienced team of professionals to offer innovative solutions to protect your home's basement. We customize every waterproofing solution to match your need. Your home's basement represents a significant living space. If you're thinking about investing in finishing it, we can provide you with an inspection to protect it. We provide unique financing options for our homeowners so you can get the services you need within your budget. Learn more about our basement waterproofing solutions:
Foundation Repair – As the ground below and around your foundation shifts, it can cause it to crack and bow. When this happens, water can penetrate through it to enter your basement. Even a small hairline crack can lead to extensive water damage. Our foundation repair will protect your home.
Sump Pump Installation – A sump pump collects excess water in a basin and pumps the water back outside. However, it's vital that it's installed in the correct part of your basement to ensure the best result.
Air Quality Solutions – One of the best ways to control the moisture in your home is with air quality solutions from E•Z Breathe®. Not only will it cycle out bacteria and allergens that get trapped in your home, but it will also reduce the moisture.
Choose Budget Basement Waterproofing to Keep Your Basement Dry
Homeowners throughout the country choose Budget Basement Waterproofing for all their waterproofing needs because we're the trusted leader. Our licensed and experienced basement technicians utilize the latest tools and innovative technology to ensure your basement stays dry throughout the year. When you work with us, we'll explain why you're experiencing water in your basement and the best way to remove it and keep it out. For over 55 years, we have been assisting homeowners throughout the community, and we're certain we can assist you too. Contact our team today to get started with a free in-home estimate.
Call Today for Expert Basement Waterproofing Services!