Skip to Content
Crawlspace Encapsulation Repair in Maryland
Why Crawl Space Repair Is Important
The building materials of your home can be destroyed by three major things: water, heat, and ultraviolet radiation. Water is the most common culprit and, therefore, the most important item to focus on.
When water is getting into the crawl space of your home, with or without your knowledge, it can cause problems in your foundation. If your vents aren't maintained, it can result in poor ventilation. At Budget Waterproofing Inc., we recommend addressing these issues to prevent further damage to your home that can lead to more costs.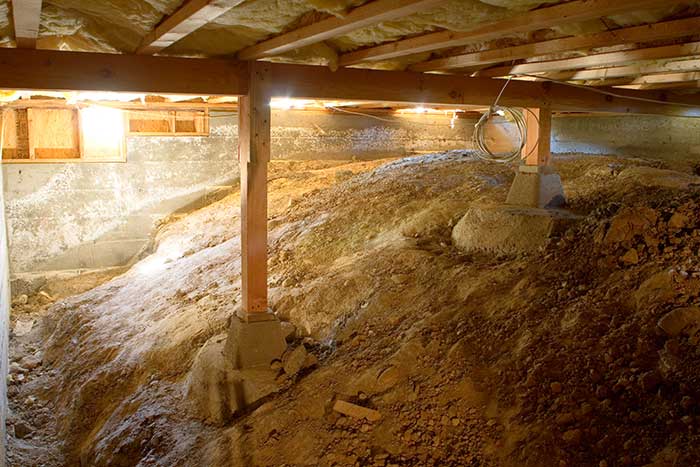 How to Tell if There Is Damage
When it comes to your home's crawl space, there are a few signs and symptoms that may indicate problematic damage or draftiness. You may notice that there is water in the crawl space that does not dry out, potentially also leading to noticeable rotting of wood.
A crawl space that has been water damaged due to moisture seeping through cracks in the foundation can become musty smelling and remain damp for some time if there is insufficient air movement. All of these issues are quite severe and need immediate attention if they occur.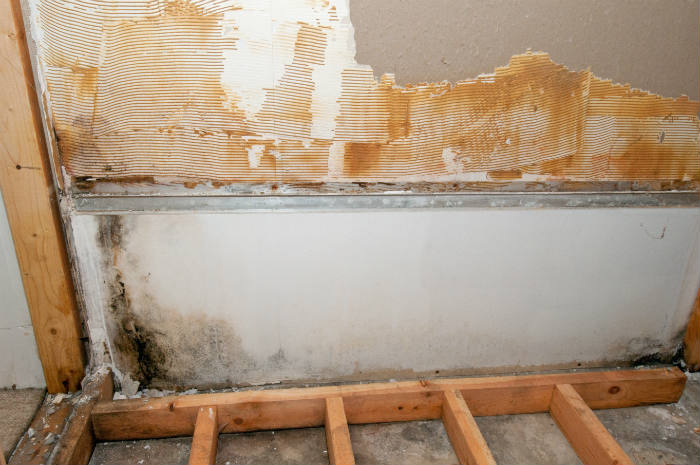 Damage or Drafts may Lead To:
Poor Ventilation
Frozen Drainage Pipes
Heat Loss
Wasted Energy
Damaged Wood Floors
Damaged Joists
Whatever the problem and the cause, it's important to have the issue addressed as quickly as possible. Frozen pipes and rotting wood are all potentially serious issues that can create bigger problems if ignored. With the help of expert waterproofing contractors at Budget Waterproofing Inc., you can correct these kinds of issues and prevent future problems with professional crawl space encapsulation services.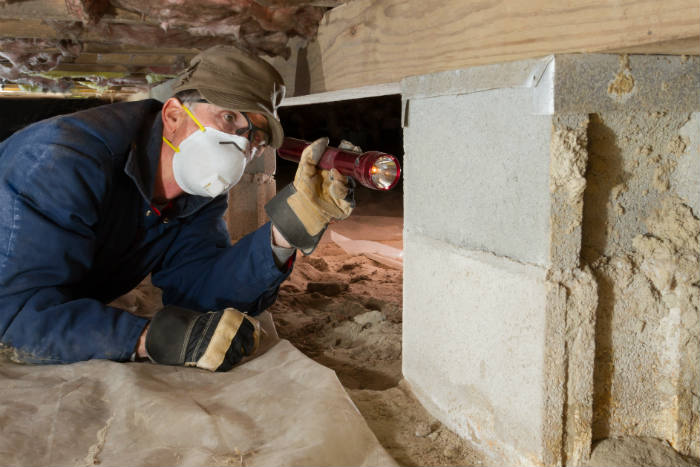 Benefits of Encapsulation
As the name implies, encapsulating the crawl space involves completely protecting the area with a waterproof, condensation-proof vapor barrier and creating a new encapsulated area with dry, conditioned air. This keeps the space dry and properly ventilated, preventing further water damage, etc. Because the process involves sealing off the area, it must be done properly by a team of professionals to ensure that it does not simply create new problems from being closed off.
Our experienced Baltimore crew goes in and diagnoses the problem. From there, we will suggest a plan of action to ensure all the major foundation problems and misalignments are repaired. If you need professional crawl space encapsulation in Maryland, Budget Basement Waterproofing offers vapor barrier installations and more to ensure that your crawl space is kept in perfect condition. Call us today for a free estimate. We would be happy to offer you a free estimate on a variety of our crawl space repair services!
Call Today for Expert Basement Waterproofing Services!