Wet Basement & Basement Drainage Solutions in Baltimore, MD
In Baltimore, the seasonal heavy rains can turn your yard into a muddy pit. This is due to the heavy rain and poor soil drainage. Although planting shrubbery and trees in your yard can help, it's usually not enough. Custom-designed advanced drainage systems from Budget Waterproofing Inc. are a reliable solution to prevent flooded basements. Research has shown that more than 60% of households experience drainage solution problems in their yard. You may be able to prevent your household from being one of them by installing drainage pipes.
A wet basement poses not only a concern due to property damage—it can attract mold or other pests that affect your health as well. The best solution for your wet basement will depend on its cause. Budget Waterproofing, Inc in Baltimore can help you develop a sound plan to keep your basement dry with our services that include basement waterproofing, crawl space encapsulation, and basement sump pump installation.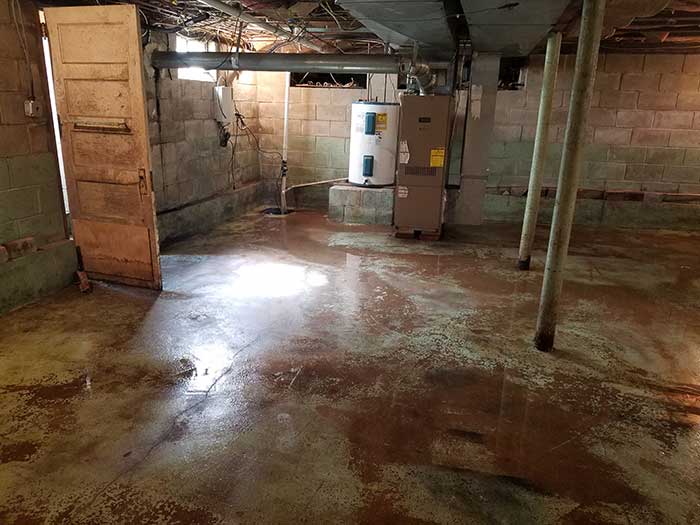 Causes Of Water in Basement
There are many possible causes of a wet basement. The first step in successfully dealing with a flooded basement is to determine the reason for your water troubles so that a successful plan can be developed to eliminate it.
The following are common causes of having water in your basement:
Poorly-sealed basement windows can allow rainwater or sprinkler runoff and humid air to enter your basement.
Similarly, deep cracks in your basement walls can allow water to seep into your basement whenever it rains.
Gutter downspouts that do not direct water away from your home can saturate the ground around it during rainstorms, increasing your risk of a flooded basement.
A plumbing leak, clogged drainage pipe, or sewage backup into your home can lead to standing water accumulation, even in a well-protected basement.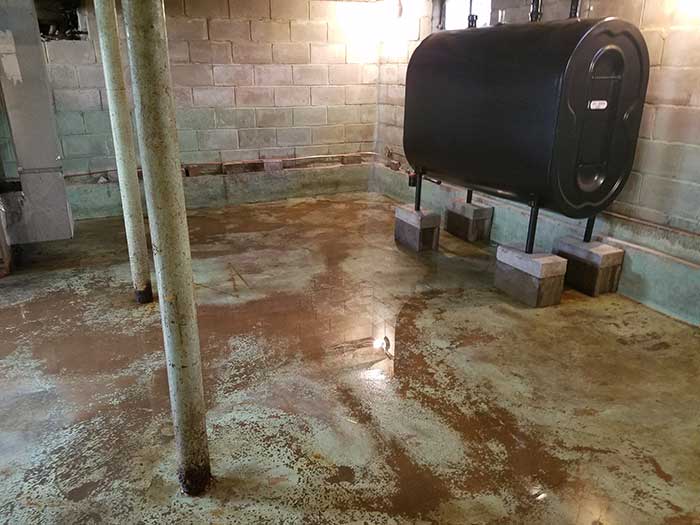 What To Do If You Have A Flooded Basement
If you have discovered water in your basement, there are several steps you should take. Enlisting the help of a water remediation and waterproofing service can help you eliminate current damage and prevent future problems to protect your home and your belongings.
Turn off the electricity to your flooded basement, as entering a flooded area could pose a risk of electric shock.
If flooding is due to a burst drainage pipe, poor drainage solutions, or some other plumbing problem, shut off your home's water main to stop the flow of water. In the event of a sewage backup, avoid using your home's drains, toilets, or water-consuming appliances until the problem is resolved.
Call in a basement waterproofing professional to assess the problem, evaluate the damage, and begin the cleanup process. In many cases, flooded basement cleanup also involves mold remediation, as mold growth can occur quickly in the presence of standing water.
Once the source of the flooding has been identified, schedule basement waterproofing services immediately. These services may include leak or basement sump pump repair, advanced drainage system installation for basements, or humidifier implementation to keep your cleaned basement dry and free from future water problems.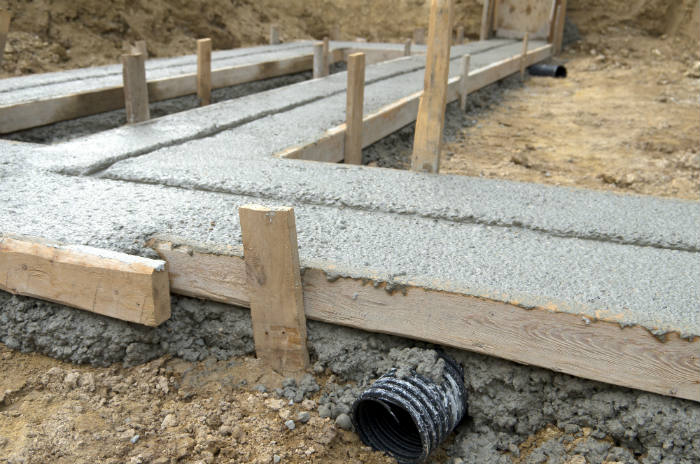 How to Recognize a Problem with Your Drainage System
If your house has a problem with proper drainage, there are many clues that can help you identify the issue. If you suddenly have a wet basement or notice pools of water around your home or near the foundation, you may lack proper drainage. If there is sufficient water accumulation, you may even notice problems of erosion occurring in areas where the water tends to run.
Some of the drainage problems we help with may include:
Water pooling in your yard
Water collecting in your driveway
Roof water run-off
Excess water from neighbor's property
Major soil erosion problems
Whatever the case, if water is failing to drain from your property at a normal rate, it's time to call in the professionals. Don't wait until water starts seeping in through cracks in the foundation or pooling in your basement; get the problem assessed as soon as possible to prevent any further trouble after the next big rain.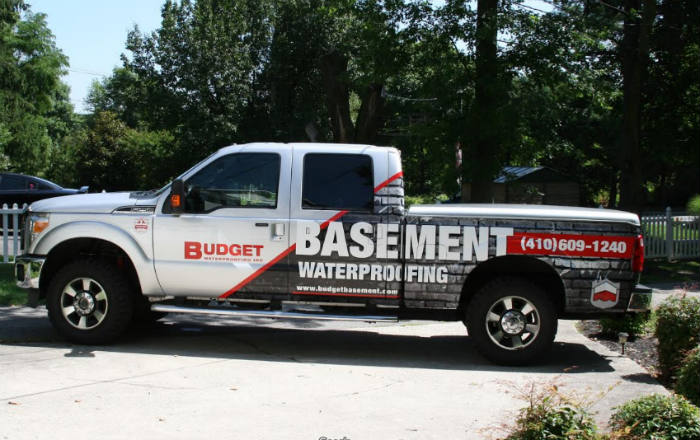 Professional Drainage Solutions and Basement Waterproofing in Baltimore, MD
If you're not sure where to start or how to set up an advanced drainage system, that's what we're here for. With more than 55 years of waterproofing experience in Baltimore, we have helped many homeowners throughout Frederick County and surrounding areas save their homes from becoming damaged.
If you're concerned about water in your basement or simply want to prevent any water damage from flooding or pooling that may occur in the future, our expert waterproofing contractors can help you correct existing basement drainage issues, assess any need for foundation repair, and apply professional-quality waterproofing.
Our team of expert waterproofers is dedicated to keeping your home safe and dry at a price you can afford. With free quotes and convenient financing options, Budget Waterproofing makes it easy to get the waterproofing treatments you need without struggling financially. For a free estimate on our services, give us a call today at 410-609-1240. We look forward to working with you!
Call Today for Expert Basement Waterproofing Services!