Skip to Content
Foundation Structural Repair in Maryland
Leading Carbon Fiber Structural Repair in Maryland
When navigating structural foundation repair needs, look no further than Budget Basement Waterproofing. As Maryland's leading carbon fiber structural repair provider, we provide innovative and effective foundation solutions that remedy bowing walls, cracks, and other unfavorable structural inefficiencies. Trust in our professionals to preserve the integrity of your home.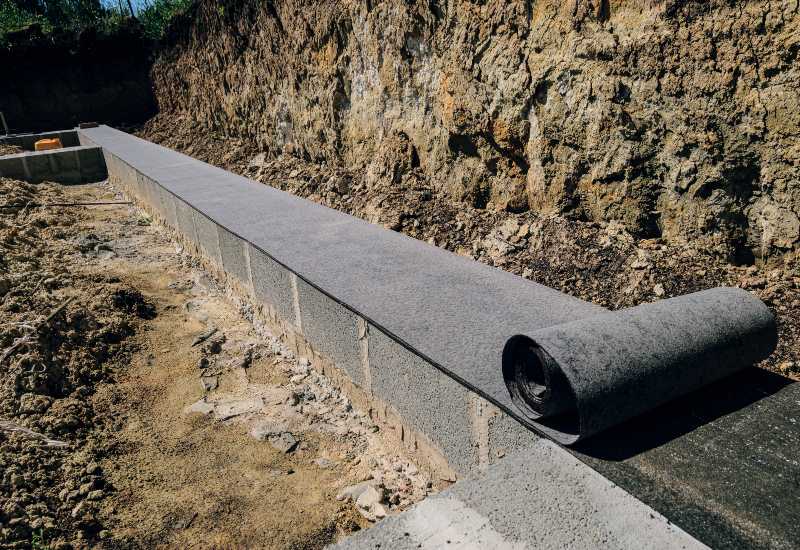 What Is Carbon Fiber Structural Repair?
Budget Basement Waterproofing is here to provide you with a cutting-edge solution when looking to remedy structural concerns. Carbon fiber structural repair is a modern technique that stabilizes and strengthens your foundation's weak points. As the name suggests, the process includes durable carbon fiber sheets that enhance the support of your foundation to mitigate further deterioration.
The Carbon Fiber Application
Carbon fiber structural repair is used for bowed, cracked, or otherwise damaged foundation walls. The carbon fiber application involves placing carbon fiber sheets every four feet and securing them with an epoxy adhesive for reliable support. Once dried, the area can be painted to create a discreet and virtually undetectable solution to prevent damage to your foundation.
Fix Your Foundation with the Right Material
Foundation repair materials must be durable enough to support the weight of your home. When you do not use the correct material, you risk further damage and weakening of your home's structure. That's why customers in Maryland look to Budget Basement Waterproofing. Our carbon fiber foundation repair materials are a seamless match for every type of home.
Carbon Fiber Foundation Repair Installation Process
With Budget Basement Waterproofing, carbon fiber foundation repair installation is prompt and effective, completed in one day or less. The process includes the following:
Preparation and priming of the wall
Application of epoxy onto the carbon fiber sheets
Carbon fiber installed over the damaged portion of the wall
Surface painting to create a seamless finish
Benefits of Carbon Fiber Foundation Repair
Carbon fiber foundation repair is an industry-leading solution trusted by homeowners across Maryland. It boasts an array of advantages for your home, including:
Virtually undetectable repairs
Prompt and efficient installation
Minimally invasive
Enhances structural integrity
Extended durability and longevity
Suitable for all kinds of cracks and damage
Cost-effective
How Carbon Fiber Delivers Results
Carbon fiber foundation repair is a solution to remedy repairs and a preventative tool that safeguards your foundation from further damage. Carbon fiber strengthens your foundation, offering long-lasting stability for your peace of mind. Furthermore, filling cracks and gaps mitigates water intrusion, promoting enhanced protection for your home.
Choose Budget Basement Waterproofing
With over 55 years of experience and a reputation for being Maryland's leading foundation solution provider, Budget Basement Waterproofing is your destination for premium work. Our technicians are fully licensed, insured, and bonded, and the Better Business Bureau accredits us with a long-lasting A+ rating. With our quality craftsmanship and exceptional customer service, you can trust us with your home.
Your Partner in Quality Foundation and Basement Solutions
As Maryland's trusted partner in quality foundation and basement solutions, Budget Basement Waterproofing keeps your home dry, comfortable, and structurally secure. Beyond our carbon fiber structural repairs, we provide many services. From sump pump installation to crawlspace encapsulation and beyond, we're here to alleviate moisture, humidity, and damage easily.
Secure Trusted Structural Foundation Repairs Today
Don't let structural repairs worsen, leaving your home vulnerable and compromised. Rely on Budget Basement Waterproofing for prompt and effective carbon fiber foundation repairs that check all the boxes. For quality solutions that preserve the integrity of your home, contact our friendly team today to discuss your needs and schedule your structural foundation repairs.
Call Today for Expert Basement Waterproofing Services!