Skip to Content
Crawlspace Repair Services in Maryland
Not all homes have basements due to design choice, building issues, or certain soil conditions on the property that wouldn't support a dug-out basement. Even if you don't have a basement, though, you probably have a crawlspace under your home. Dark and cramped, it's unlikely you've spent any time checking it out, but crawlspaces can be a vulnerable point in construction that are especially prone to water leaks and mold growth. Ask Budget Basement Waterproofing to handle the inspection and repairs, so that neglecting this one small part of your home doesn't harm the entire structure.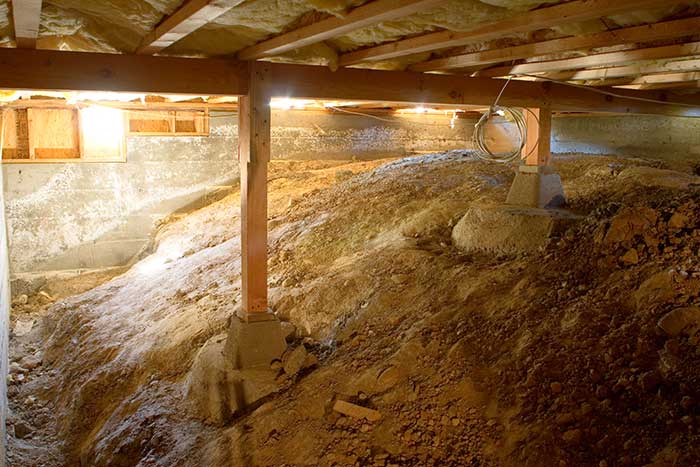 What Causes Crawlspace Damage?
Over several decades of protecting and repairing crawlspaces, the team at Budget Basement Waterproofing can confidently identify two major causes of damage we see over and over: water and pests.
Unsealed crawlspaces create areas with poor ventilation, allowing moisture to sit and pool instead of evaporating away. This damp, undisturbed environment creates an ideal environment for mold growth. For homeowners or guests with mold allergies, this can be an especially harmful development.
Meanwhile, pests can include any unwanted guests, including rodents, squirrels, termites, and other bugs. They enter unsealed crawlspaces through gaps too small for humans and create nests or begin to eat away at the wooden frame of your home. Worst of all, pests multiply rapidly, leaving you to deal with a serious infestation after only a few weeks of them "moving in." In these cases, you'll need to call a professional exterminator or pest control service, but the cost can be steep and may not permanently solve the problem. The best option is to inspect, repair, and seal the crawlspace as soon as possible with detailed, experienced work from our team. We'll help you prevent the problem before it turns into a nightmare.
Do You Need a Professional Repair Team?
Although the crawlspace is not an area you enjoy spending time, it's important for you as a homeowner to check it out on a regular basis to self-monitor for signs of damage before scheduling a professional inspection. A few ways you can tell your crawlspace may be damaged or contaminated include: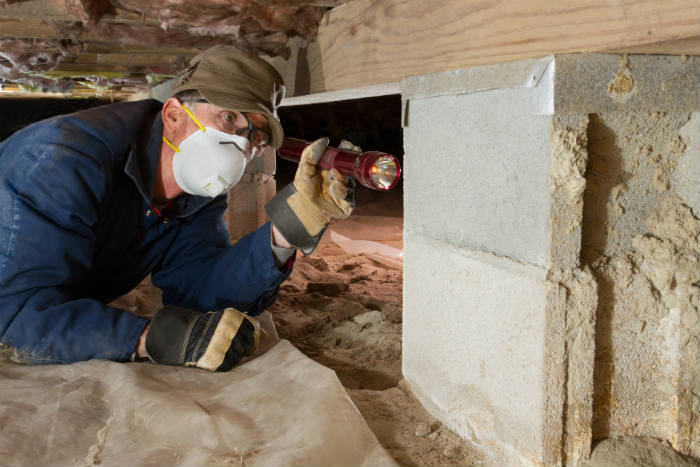 Standing water or water droplets anywhere in the crawlspace
Soggy insulation
Musty or damp odors
Evidence of rotting wood
Pest excrement of any kind
If you see anything suspicious but aren't completely sure it's a structural problem, choose to err on the safe side and call Budget Basement Waterproofing for a professional opinion. After all, a problem here means your whole home is in jeopardy, and your own indoor air quality might be negatively impacted. It isn't worth the risk! If you live in Maryland, please give us a call today. Budget Basement Waterproofing is happy to provide you with an estimate of our crawlspace waterproofing and repair services.
Call now to keep your home safe!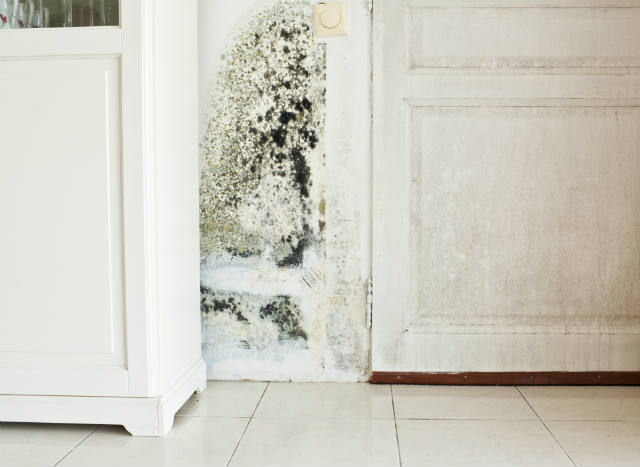 Keep Your Crawl Space Dry and Pest-Free
Your family's health can be directly affected by the presence of unwanted pests and contaminants; don't let a mold- or critter-damaged crawl space go unfixed! To protect your home and health, enlist the help of Budget Waterproofing Inc's expert crawl space repair professionals. Our services include crawl space encapsulation to keep mold and rodents out. Budget Waterproofing Inc also provides crawl space vapor barrier installations.
If you live in Maryland, please give us a call today. Budget Waterproofing Inc can provide you with an estimate of our crawl space waterproofing and repair services!
Call Today for Expert Basement Waterproofing Services!