Skip to Content
Creating a Comfortable Basement Space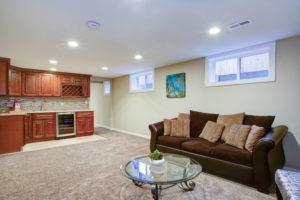 Do you have basement space that you're not using? That may be a mistake. Converting your basement into usable space increases the value of your home by adding extra square footage and function. Spend some time daydreaming about the ways you could use your basement; if you need ideas, we have some tips for creating a comfortable basement space.
Whatever you intend to do with your basement, make sure it's up to code. The ceilings must be at least seven feet high, there must be egress windows with window wells, and the plumbing and wiring must be done correctly. The floors and walls must be insulated and protected from moisture, and measures must be taken to keep the basement warm and dry. Be practical in your design, allowing spaces and furnishings to multitask and putting in recessed lighting to allow more headroom. Additionally, improving the air quality of your basement by installing an EZ Breathe ventilation system is strongly recommended.
You can finish your basement and create an amazing hang-out spot. Keep the floor plan open, and make sure there's plenty of light. Make the most of your egress windows, enlarging the window wells to allow more light to enter, and perhaps even to provide space for sitting outside. If possible, consider creating a walkout, an exit into the outdoors that will make the basement a more independent and flexible space.
Basements can also provide extra sleeping space. To use the basement as a bedroom, you'll need to make sure the egress windows are up to code and provide storage space. Install a bathroom in the basement and consider putting in a kitchen and laundry room as well. Don't skimp on the décor, making sure the basement is just as attractive and comfortable as the rest of your home.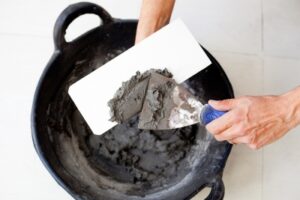 A basement can generate income if you can rent it as an apartment or vacation space. It's not a huge leap to go from bedroom to apartment. If you decide to go the apartment route, an independent entrance from outside is a must, and it's nice to consider upgrades like a fireplace or heated floor.
Even an unfinished basement can be comfortable with a little thought. It's important to keep it warm and dry, but a dehumidifier and an area rug can go a long way in this regard. Hide appliances behind curtains or screens, paint the walls and ceiling, put in some attractive lighting, and use plenty of throw pillows to make it cozy.
If you want to make your basement a fully functional space, consider calling in a professional. At Budget Waterproofing, we've got more than 55 years of experience servicing both commercial and residential customers throughout Maryland. We're proud of our craftsmanship and confident in our skills, and all our technicians are fully licensed, insured, and bonded. Whether you need help with moisture, humidity, or mold in your basement, or you need egress windows installed, we have the experience and know-how to provide the solution. For more information, contact us today.