Skip to Content
TOURING THE STEPS OF SUMP PUMP INSTALLATION
TOURING THE STEPS OF SUMP PUMP INSTALLATION
If your home tends to get more moisture than it needs, it is a good idea to look into a sump pump installation near Baltimore. This type of equipment can help you avoid a flooded basement and the problems that come along with it, keeping your home and family happy, healthy, and comfortable. In order for your sump pump to work efficiently, however, it must be installed properly. Keep reading if you are interested in touring the steps of sump pump installation.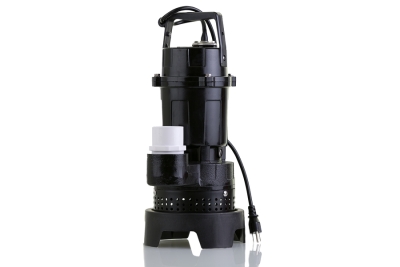 Breaking Ground
Before you can install your sump pump and solve your moisture problem, you must prepare the area; as is the case with most tasks, planning is one of the most important parts. Before breaking ground to install your sump pump, determine the location of your waterline. Once you have chosen a location that does not interfere with your waterline, your specialist can use a combination of hammers and saws to set up your sump pump. The pit will be 8 or more inches away from your foundation wall. Once you have enough concrete to create a pit, the sump pump itself can be installed.
Interior Installation
After digging the hole, your sump pump professional can insert a pit liner and fill the rest of the pit around it. Then the area will be covered with new concrete for a more aesthetic appeal. The next step is to thread a PVC male adapter into the port on your sump pump and then glue a riser to the adapter. Use electrical tape to secure the electrical cords to the riser and place the pump in the pit. After checking the float position, lower the lid over the pit. The pump then needs check valves to keep the motor working as well as piping to relocate the water outside.
Exterior Installation
Your specialist will drill a hole for water relocation, and PVC piping will be slid through it. This piping will be used to efficiently remove excess moisture from the interior of the house. Any crevices left between the piping and the hole should be sealed, and the pump will then be plugged in.