Skip to Content
STEPS TO TAKE IN THE AFTERMATH OF A BASEMENT FLOOD
STEPS TO TAKE IN THE AFTERMATH OF A BASEMENT FLOOD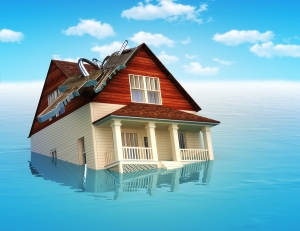 A flooded basement is a serious situation for any homeowner. If your basement becomes flooded due to a plumbing problem or a weather event, it is essential to take the necessary steps to restore your basement and foundation to their original condition. When exposed to moisture, a basement may be in need of mold remediation and basement waterproofing services. A company offering mold removal near Baltimore can provide you with all of the services you need to clean up after a flood. To help you take care of water in your basement, here is a look at some steps to take in the aftermath of a basement flood.
Remove Moisture
The first step to take in the aftermath of a basement flood is to remove as much moisture as possible from the scene. When water is left to linger in your basement, mold and other forms of property damage can begin to form. Soggy carpets may need to be ripped up and replaced. In addition, you may need to place fans to remove excessive moisture from the air.
Sanitize Surfaces
Along with removing moisture from your basement, you will need to sanitize any surfaces that have come into contact with floodwater. Floodwater can contain microbes and pathogens that are harmful to you and your family. To sanitize your basement, you can wipe down all of your non-porous surfaces with a solution of bleach and water. The bleach will remove any microbes from your basement space.
Schedule Waterproofing and Mold Removal
After the water damage has been cleaned up from your basement, you may want to consider scheduling basement waterproofing and mold removal services. During a basement waterproofing procedure, a technician will apply a waterproof coating to the walls of your basement and foundation. This water will prevent water from flooding your basement, and will ensure that you are not faced with a water-filled basement ever again.