Skip to Content
REDUCING THE RISK OF MOLD IN YOUR HOME
Have you been thinking about the benefits of basement waterproofing serving Baltimore? Mold grows and thrives in moisture-rich environments, and reducing your home's risk for harboring mold begins with eliminating sources of water. Homeowners frequently find mold growing in basements, crawlspaces, kitchens, laundry rooms, and bathrooms. Luckily, there are steps that you can take to prevent mold from finding places to grow in your home.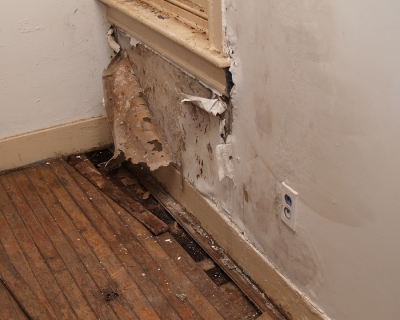 Repair any leaks.
Leaky pipes are a common source of household mold growth. Thoroughly check as much of your home's plumbing as possible, paying particular attention to areas under sinks and inside cabinets, and repair any spots that are releasing moisture. If you suspect that your home may have a pipe leak in a location that you can't easily reach, speak with a plumber. Have the issue repaired as soon as possible to prevent additional water damage and mold growth. Also, check your attic and ceilings for signs that water may be getting into your home through roof leaks. Look for stained or rippled spots on your ceilings and walls and have your roof periodically inspected for damage.
Fix your foundation.
If your home's walls or foundation have any cracks, there is a good chance that water is making its way into your home each time that it rains. As moisture seeps downward through these cracks, it can cause damage to your belongings, furniture, and building structure, and can also lead to mold growth. Foundation repair will help prevent moisture from getting into your home.
Seal your basement.
Crawlspaces and basements are two of the most common locations for mold problems. While fixing your foundation and ensuring that your property has good drainage will both help to keep these areas dry, there are additional steps that you can take to keep your below-ground levels mold-free. The crawlspace or basement waterproofing process involves encapsulating the entire space against exterior elements to prevent moisture permeation. The procedure can also include the addition of a crawlspace humidifier and sump pump installation.