Skip to Content
LOOKING AT THE REASONS TO WATERPROOF YOUR BASEMENT
Whether you have a finished basement that you use to entertain or an unfinished basement that you use for storage, you should consider having basement waterproofing done today. Even if you've never encountered any issues with water in your basement in the past, there's always going to be a small chance that your basement could flood as a result of heavy rains or flooding in your area. You can reduce the risk of a flooded basement in Baltimore by waterproofing your home. Check out some of the reasons you should think about doing it below.
Protecting Everything You Keep in Your Basement
If you have a finished basement, you probably have furniture, electronics, and other valuables in it. If you have an unfinished basement, you probably have family heirlooms, important keepsakes, and other items stored in it. Either way, you are going to run into trouble if you ever have water in your basement. Water can wreak havoc on a home, and once any of the items listed above are wet, you're likely going to have to get rid of them. You will be able to replace some of them, but others will be gone forever.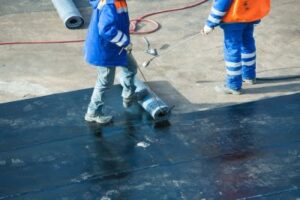 Keeping the Structure of Your House Safe
While a small amount of water probably won't compromise the structural integrity of your home, you could face problems if your home's basement is constantly taking on water. Additionally, a large flood in your basement could do damage to the structure of your home and force you to make repairs right away to prevent problems with your foundation. You will also need to pay a lot of money to have mold and mildew removed if you ever have a flooded basement.
Increasing the Value of Your Home
One day, you are going to want to sell your home. When you do, the fact that you had basement waterproofing done will make it more valuable to potential home buyers. They will appreciate the steps you took to protect the basement, and you will be able to cash in on your investment.