Skip to Content
A LOOK AT THE MOLD REMEDIATION PROCESS
Posted on Aug 29, 2016 12:05pm CDT
When you are getting your home ready for the winter season, it is important to make sure that you do not have mold in your indoor spaces. Cooler temperatures and additional moisture can amplify a mold problem in your home during the winter months. A company offering basement waterproofing and mold removal near Baltimore will be able to walk you through the steps of a mold remediation. When you hire a professional mold cleaning company to help you remove your mold problem, you will be able to eliminate unwanted mold spores permanently. If you are wondering what to expect during your appointment, read on for an overview of the mold remediation process.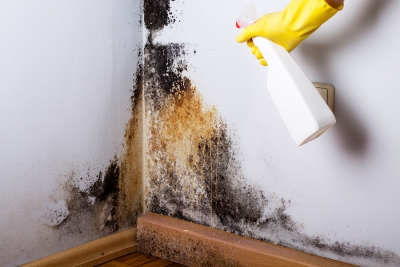 Examine the Contamination
A thorough mold removal procedure will begin with an examination of the problem throughout your home. In order to help you contain and eliminate a mold issue, your team of remediation specialist must first gain a thorough understanding of where the primary cause of the contamination is located. With the examination completed, your remediation professionals will be able to create your mold removal plan.
Isolate the Area
Since not all areas of your home may be affected by mold, it may be necessary to isolate the contaminated area from the rest of your house. Using plastic sheeting and other materials, your team will be able to section off the area that will be cleaned. Taking the time to isolate the mold problem will help prevent the problem from spreading further.
Remove the Mold
After the mold has been completely isolated, your team will start to remove mold spores from your flooring, walls, ceiling, and other surfaces throughout your house. Some common mold removal techniques include clearing away contaminated materials and placing them in sealed bags. Your remediation team may also choose to dry out contaminated areas using high powered fans. After all of the visible mold has been cleared away, your technicians will perform a final inspection to make sure that there are no spores that are lingering in your interior spaces.