Mold Remediation in Baltimore, MD
It's important to contact a professional mold removal company because if water gets into your home it can start to build-up or flood your basement or crawl space. Water in your home can also lead to mold and mildew issues. These problems can lead to allergy and respiratory ailments for your family. Furthermore, cracks in your home's foundation can allow pests, such as termites and cockroaches, to invade and cause a great amount of structural and electrical damage. Protect your family and home through proper treatment from Budget Waterproofing. We can help prevent any damage or disruptions to your foundation. We'll use advanced mold testing to determine if your house contains mold.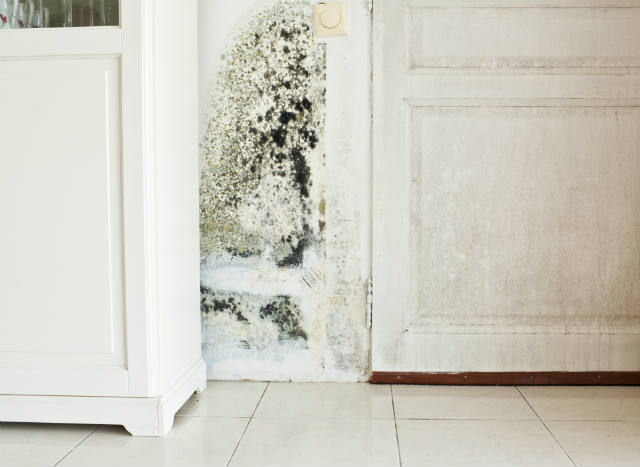 A Few Causes of Mold Growth Include:
High humidity
Poor crawl space ventilation
Too many house plants
Leaky roof
Flooding
Water/pipe leaks
Budget Waterproofing Inc will go through a number of steps to professionally remove any mold in your home. This includes mold inspection, remediation, and prevention. We want to ensure your home is not only free of existing mold, but we also want to prevent future problems, which can lead to more serious issues like black mold. Our team in Baltimore uses mold testing procedures to determine if you need a professional that knows how to get rid of mold.
The Importance of Professional Mold Removal
Bacteria breeds in damp areas and can lead to major health issues. Protect your family by getting in touch with a company who can take care of your mold.
Although mold is beneficial in nature, it can lead to allergy and respiratory ailments when encountered indoors. If you want to protect your family's health and comfort, it's important that you get rid of mold as quickly as possible. However, mold removal is not something that you should attempt on your own. Here's a look at the importance of hiring a professional mold remediation provider in Baltimore that knows how to get rid of mold.
Thorough Mold Removal – Mold is tricky to contain and even harder to remove completely. Professionals that know how to get rid of mold use industry-leading tools and chemicals to remove every trace of mold from inside your home. If you attempt to get rid of mold yourself, you may find yourself battling the same mold infestation over and over again. The sooner you hire a professional mold remediation company in Baltimore, the sooner your home will be mold free.
Proper Safety Equipment – Mold exposure can lead to several health-related problems. Depending on the type of mold growing inside your home, side effects of mold exposure can range from allergic reactions and respiratory infections to more severe health problems. In some cases, mold exposure can even be fatal. Mold remediation professionals have the proper safety equipment to remove mold without endangering their health
Future Mold Prevention – Another benefit of bringing in a mold professional is that he or she can identify problem areas and risk factors in your home that caused mold in the first place. Your mold removal professional can then recommend services that will prevent future mold problems, such as basement waterproofing, foundation repair, roof repair, and installing additional ventilation.
Call Today for Expert Basement Waterproofing Services!