Skip to Content
COMMON CAUSES OF WATER DAMAGE
COMMON CAUSES OF WATER DAMAGE
Before your home suffers from water damage and is need of mold remediation, consider house and basement waterproofing in Baltimore. There are simple ways to prevent a home from a flood or severe water damage—such as basement waterproofing—but many people do not bother. Do not let yourself or your home suffer from these common causes of water damage.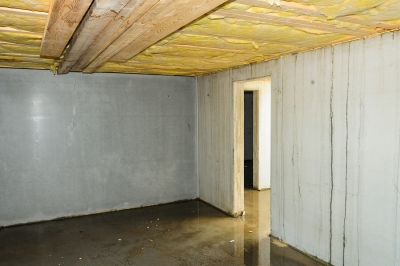 Ignoring Leaks and Damp Surfaces
Time tends to get away from everyone once in a while, but when you consistently put off fixing that leaky faucet, you could be in for some serious damage. If you notice a damp surface, investigate its source before brushing it off. You may only have some water damage under the sink at the moment, but you could eventually end up with a flood of water in the basement. Do not let a slow-dripping leak turn into a full-blown flood that could cost you thousands in repairs.
Insufficient Waterproofing
When you opt for crawlspace or basement waterproofing, do some research and ask exactly what the project entails. A professional will come in and identify all the possible signs that your home could be in danger of water damage. These might include humidity in your attic or crawlspace, poor drainage areas around your home and yard, and water damage already present in the home. Listen closely to the problem areas, and be sure to ask questions. Many waterproofing companies will offer repairs as part of their package. Ask friends and family for references on the best waterproofing companies.
Storms and Flooding
If your home is hit with a severe storm or flooding, then it is possible that your home will suffer water damage. This might come from excess water in the basement or from the ground level, or your roof and ceiling may be in need of maintenance and repair. A waterproofing company should address these areas, as well.