Skip to Content
STEPS TO TAKE IN THE EVENT OF A PLUMBING EMERGENCY
A plumbing emergency is a dreaded situation for any homeowner. When a pipe leaks or bursts, you could be at risk of a flooded basement or other serious household repair issue. To prevent a flooded basement from compromising the structural integrity of your home, you may want to consider basement waterproofing serving Baltimore. With basement waterproofing with a company that specializes in flood prevention I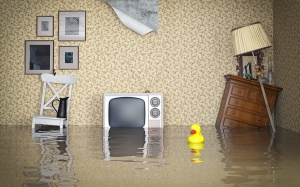 and mold removal, you can ensure that your home is protected from the dangers of a burst pipe. To help you prepare for an unexpected plumbing issue in your home, here is a look at some steps to take in the event of a plumbing emergency.
Locate Your Shut-Off Valve
One of the most essential steps that you can take in the event of a plumbing emergency is to locate and turn off your shut-off valve. Your shut-off valve is the switch that controls the water supply to all of your home's plumbing. If your plumbing is suffering from a major leak, hitting your shut-off valve can prevent further damage as you wait for your repair technician to arrive.
Turn Off Your Appliances
Along with switching off your shut-off valve, you may also want to go around your home and make sure that your plumbing appliances are also turned off. For example, there is a chance that your dishwasher, washing machine, or hot water heater are connected to a different main water supply than the rest of your plumbing. Turning these appliances off will help control the plumbing issue.
Contact a Repair Company
When your home is being flooded by a leaking pipe or water line, do not hesitate to call for professional help. By dealing with the issue with professional services, you can ensure that you are not stuck with water damage or mold growth. In the event that you have lasting water damage, a waterproofing and remediation company will be able to help you restore your home back to normal.