Skip to Content
THE STEPS OF FILING A WATER DAMAGE INSURANCE CLAIM
THE STEPS OF FILING A WATER-DAMAGE INSURANCE CLAIM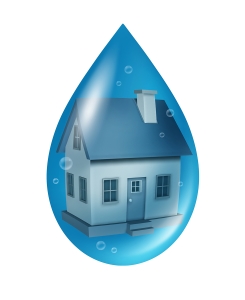 Water damage can be caused by sudden damage to your home's plumbing system. To help prevent a flooded basement from creating a serious cleanup situation in your home, you may want to schedule basement waterproofing serving Baltimore. Sump pumps and other basement finishing services can create a great line of defense against home water damage. In the event that your home does become damaged by water, you may be required to file a water damage insurance claim with your homeowner's insurance company. Read on to learn more about the steps of filing a water damage insurance claim for your home.
Determine the Source of Your Damage
When you are filing a water damage insurance claim, the first step will be to determine the source of your damage. Many homeowner's insurance policies cover damage that is caused by plumbing systems, hot water heaters, and HVAC units. By contrast, flooding from a storm or other weather event may not be covered by your insurance policy. Determining whether your damage is covered by your insurance is the first step in filing a claim.
Evaluate the Extent of the Damage
After you have determined the source of your water damage, you will be ready to evaluate the extent of the damage to your home and personal belongings. Your insurance policy may cover the cost of repairing the structure of your home, and may also provide you coverage for replacing any valuables that were damaged during the flood. In addition, you may also need to inspect a black mold problem in your home.
Consider Your Deductible
Your insurance deductible is the amount that you will pay out of pocket before your insurance company will cover the cost of your repairs and remediation. As you are filing a water damage insurance claim, it is a good idea to consider the total amount of your deductible. If the cost of your remediation will be about the same as your deductible, you may want to handle the repairs on your own.