Skip to Content
SPOTTING THE SIGNS OF WATER DAMAGE IN YOUR BATHROOM
SPOTTING THE SIGNS OF WATER DAMAGE IN YOUR BATHROOM
Water can do some serious damage to your bathroom and, in some cases, you might not even recognize it right away. A leaky pipe behind a wall can lead to the need for mold remediation and other costly repairs. You should be on the lookout for potential problems and call a company that specializes in household mold remediation in Baltimore if you suspect water damage. Here are some signs that could indicate an issue.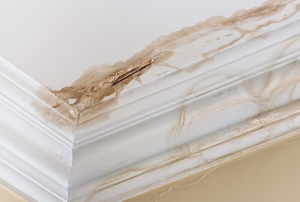 Obvious Mold or Mildew
If you like to take hot showers, there's a chance that a tiny amount of mold or mildew could form on the wall closest to your shower. This is normal. However, if you notice large amounts of mold or mildew or your bathroom has a mildew smell to it, you should have a company investigate it further. You could very well have water damage that is causing the mold or mildew to form.
Peeling Paint or Wallpaper
Again, if you take hot showers, some minor peeling of your paint or wallpaper may take place over the years. But it will take a long time for it to happen. When water damage is the cause of it, paint and wallpaper will often peel quickly, and you will notice a big difference in the way it looks. This indicates that water damage may be taking place behind your walls.
Damaged Floors
If the floor of your bathroom always feels like it's wet, you may have a leaky pipe located underneath it. Failure to investigate this leak could lead to further damage to your flooring and, eventually, you will need to replace the entire floor in addition to having mold cleaning done and repairing the pipe.
Ceiling Stains
The easiest way to spot a water leak is to take a look at the ceiling below a bathroom. If there is staining taking place on it, you probably have water damage, and it will need to be taken care of right away. Mold remediation will also likely need to be completed.