Skip to Content
Basement Leaks in Colesville, MD
Budget Waterproofing Serves Colesville, MD
If your basement has dampness or leaks you can count on the professionals at Budget Waterproofing to resolve it. We offer thorough solutions to basement leaks or water collecting in your basement at competitive prices. Our contractors have ample training in basement waterproofing, crawlspace waterproofing, crawlspace repairs, air quality solutions, and many other essential services. With over 55 years of experience, our company is one of the Baltimore area's most well-regarded service providers, and we continuously uphold our high level of professionalism with every client. You also get a transferable lifetime guarantee applied to our collection of services, including foundation crack repair and basement cleaning services.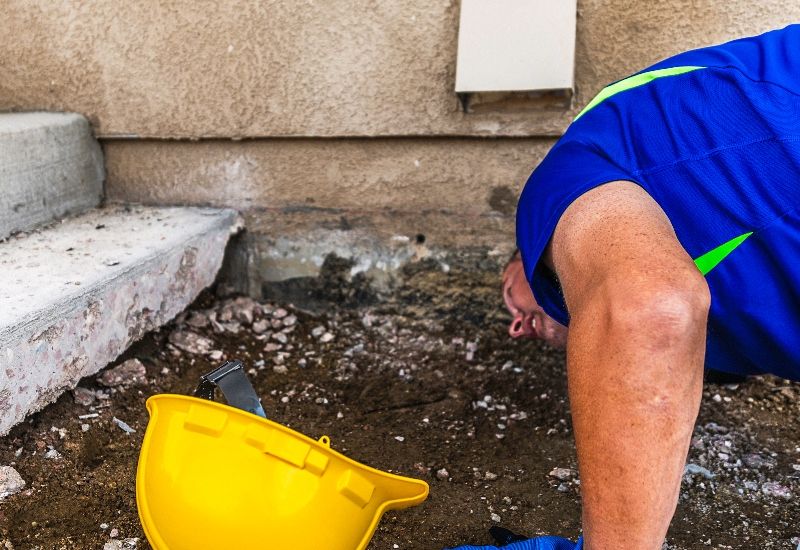 Thorough Protection Against Basement Leaks & More
You can get basement wetness from many sources, including a faulty floor drain, leaky pipes, porous concrete, a crack in your floor, or a cracked foundation. Even a faulty sump pump can result in water collecting in your basement and lead to severe structural damage. The last thing you should do is try to ignore a wet basement. A damp environment invites animals and insects to make their homes inside your home. You can't reverse time and dry out your basement after the damage occurs. Instead, you'll deal with insect, animal, and water damage. If you need to replace decayed or rotted materials, the cost can be significantly more than if you addressed the underlying issue before it caused all these problems.
The Dangers of Ignoring a Wet Basement
Budget Waterproofing's comprehensive crawlspace and basement waterproofing services ensure you can leave your home and spend the day with friends and family without worrying about water. We offer peace of mind and ensure your home is waterproof and protected against unforeseen issues like a burst pipe or a severe storm. We provide all the following services to keep your home dry and safe:
Basement Waterproofing – Budget Waterproofing can waterproof your basement to prevent water and avoid problems like structural damage, and health issues.
Crawlspace Repair – Our technicians have in-depth expertise in resolving crawlspace damage caused by pests and water. This service improves your home's ventilation.
Crawlspace Waterproofing – By waterproofing your crawlspace, you can prevent leaking drainage pipes and high humidity from causing water accumulation in your crawlspace.
Crawlspace Encapsulation – Crawlspace waterproofing goes a step further with our encapsulation services, creating a condensation-proof vapor barrier to safeguard your crawlspace.
Foundation Repair – Instead of investing in costly structural repairs, our technicians can prevent this service by repairing basement cracks.
Basement Drain System Installation – We install basement drain systems to ensure problems like flooding, soil erosion, and roof runoff don't result in standing water.
Air Quality Solutions – Installing a sump pump gives your home a better level of protection against water damage by pumping out excess water collecting in your sump basin.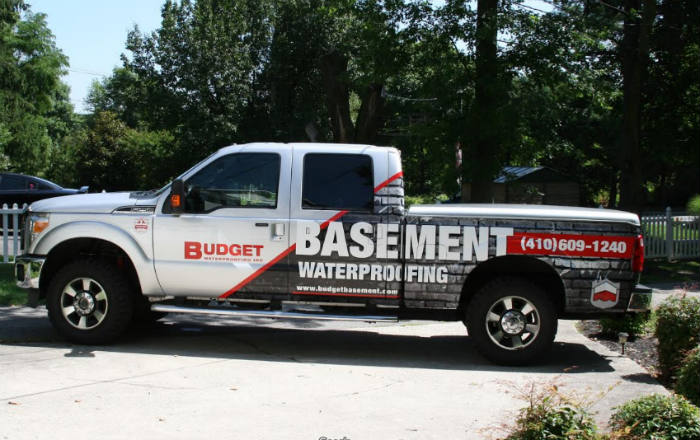 Contact Budget Waterproofing
Budget Waterproofing always performs exceptional work at a client's home or business as a licensed, bonded, and insured company. We have an A+ rating with the Better Business Bureau (BBB), and countless clients have referred us to other homeowners in Colesville, MD. Our technicians are ready to respond to any moisture-related issues and emergency service. Contact us today to discuss your waterproofing and repair needs with our team and schedule service.
Call Today for Expert Basement Waterproofing Services!