Skip to Content
Crawl Space and Basement Waterproofing in Chevy Chase, MD
Experts in Basement Waterproofing and Repair Services
Without professional basement waterproofing, you risk flooding, water damage to your basement and belongings, structural damage, mold growth, and expensive repairs. A wet basement also lowers the value of your home. Waterproofing a basement doesn't need to be an expensive or stressful experience. At Budget Basement Waterproofing, we aim to provide quality, efficient, and affordable basement waterproofing in Chevy Chase and throughout Maryland. We offer a range of effective wet basement solutions, including crawl space repair, French drain installations, sump pump installations, and waterproofing basement walls. Call us today or contact us online to request a free estimate for basement and crawl space waterproofing costs.
Wet Basement and Crawl Space Repair in Chevy Chase, MD
 Our wet basement solutions are designed to provide maximum protection at a very reasonable price. You can maintain the value of your home, protect your belongings, and ensure your family's health and safety by scheduling professional basement waterproofing and crawl space repair: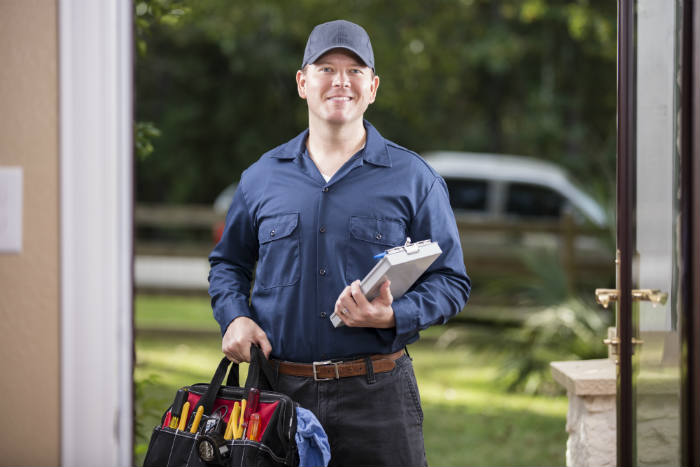 Basement waterproofing – Our basement waterproofing solutions include an initial investigation to determine why you have a wet basement. We will look for poor drainage, cracks in your walls or foundation, pest and animal damage, water leaks, and hydrostatic pressure. Next, we'll discuss our comprehensive solutions for waterproofing basements: foundation and crack repairs, pest and animal eradication, sump pump or French drain installation in basements, and air quality solutions. These wet basement solutions will save you time and money and help you avoid stress.
Crawl space repair – Our crawl space repair services can help prevent a wet basement. When your crawl space is damaged, isn't properly insulated or ventilated, or has poor drainage, it can cause flooding and water damage during a storm or water leak. The most common reasons people need crawl space repairs are damage caused by pests and animals, cracks in walls or foundations, poor ventilation, poor drainage, mold, mildew growth, and damaged insulation. We can keep your crawl space dry and free from pests, animals, and damage by providing cost-effective, expert crawl space repair. We also offer crawl space waterproofing services to prevent water damage, condensation, humidity, mold, and mildew growth.
Sump Pump Installation
 Don't waste time trying to teach yourself how to install a sump pump. Our experts can assess old sump pumps to see if they're broken or worth repairing. We can also determine what type of sump pump you need. Our sump pump installation services are one of our most effective basement waterproofing solutions because they are fast and easy. Installing a sump pump can prevent a wet basement or flooded crawl space by pumping water up and out so that it drains away from your home's foundation. Such a simple, inexpensive device can save you from expensive repairs, stress, and headaches caused by flooding and water damage. We also offer French drain installation in basements.
Air Quality Solutions with EZ Breathe
 Your home's indoor air quality has a significant effect on your health. Poor indoor air quality can exacerbate allergies, asthma, and other respiratory conditions. Contaminants in the air, like mold spores and pollen, can harm your family's health. We offer premier, effective air quality solutions that dramatically improve your home's indoor air quality. Protect your family's health and safety by asking us about EZ Breathe. EZ-Breathe is the air quality system we install or use continuously to replace contaminated air with fresh air throughout the day and night. It significantly reduces or eliminates odors, moisture, allergens, mold spores, mildew, bacteria, and other toxins and contaminants. Call us today to find out how our air quality solutions can improve your family's comfort, safety, and health.
Other Upgrades and Services We Offer to Customers
In addition to our wet basement solutions, crawl space waterproofing, and crawl space repair, we also offer other upgrades and services:
Basement crack repairs
Crawl space dehumidifier installation
French drain installation
Foundation Repair
Crawl space encapsulation
Egress window installation
Sump pump installation
Radon fan installation
Why Choose Budget Basement Waterproofing
 We have over 55 years of experience in waterproofing basements and crawl spaces, as well as providing other home repair services that improve our community's health, safety, and comfort. We offer expert basement waterproofing services in Chevy Chase, MD and throughout Maryland. No matter how big or small your problem is, our team is standing by, ready to find a solution. We want our customers to be able to make informed decisions about the safety of their home, so we always explain all our services carefully before we begin. We also offer free estimates and competitive pricing.
Call for Exceptional Basement and Crawl Space Waterproofing
 We have expert wet basement solutions if you have a wet basement in Chevy Chase, MD. Call our team at Budget Basement Waterproofing, and we'll quickly do an onsite evaluation and assessment to identify the problem and find a solution. We also offer free estimates, competitive prices, and deals and promotions. Call us today or contact us online to request your free estimate.
Request Your Free Estimate Today!
Call Today for Expert Basement Waterproofing Services!