Skip to Content
Waterproofing Services in Towson, MD
The Maryland climate can be extremely unpredictable. Heavy rain, flooding, and excess moisture make water damage a possibility for any homeowner. Protect your property by making it resistant to water entry, which can damage foundations, ruin interior walls and furnishings. A waterproof basement is one that protects the rest of your home by staying dry and not creating flooding problems and air quality issues. Licensed, bonded, and insured, our Towson, MD technicians can find the root of any problem and fix it. Budget Waterproofing has been at the job for over 55 years, so waterproofing crawlspaces and basements, finding the cause of dampness and remediation are done effortlessly and with every customer's safety and well-being in mind.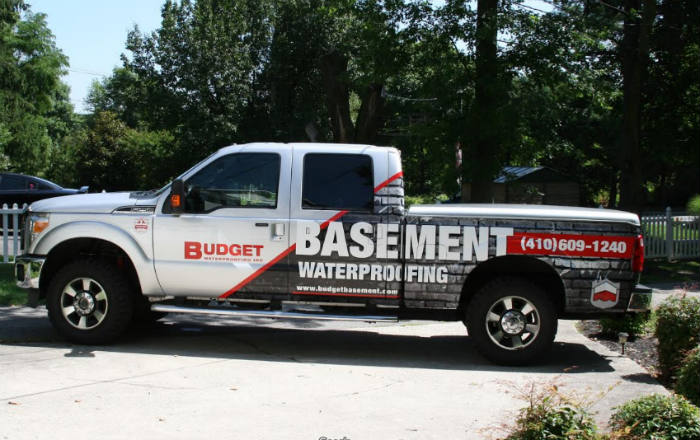 Home Waterproofing Is Our #1 Specialty
If water is present in your basement, it has penetrated the outer wall and inner barriers. It can possibly signal foundation damage, but unstable soil nearby is also a potential culprit. No matter the reason water is getting into your basement, foundation, or crawl space, our technicians can address the problem before it leads to more serious issues, including compromised structural integrity.
Services Available in Towson Include:
Any crack in a foundation is enough for water to get in, and moisture will exploit any weakness there is. Our foundation waterproofing techniques include patching up barriers, improving drainage, or changing the grade of the soil outside your Towson, MD home.
Damaged crawlspaces are where and insects and animals can hide. A damp environment can rot materials and decay structural elements enough to cause severe damage. Rather than rely on exterminators, entrust us with crawl space encapsulation. It stops water from getting in and reduces drafts that can make your heating system inefficient.
A sump pump provides an added level of defense once your basement walls are sealed off. It turns on automatically once the moisture reaches a certain level. Flooding is avoided, and you can fully utilize your basement without having to worry about water damage.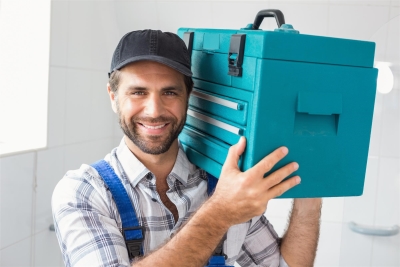 Budget Waterproofing is Here to Save the Day
Whether you need a more waterproof basement, foundation repair, a new drainage system, or sump pump, we're ready to make your home dry and safe. Satisfied customers across Maryland can agree we're the most reliable. Using state-of-the-art waterproofing equipment and techniques, we're also A+ rated by the Better Business Bureau and include a transferable lifetime guarantee with each job.
Have a basement leak or finding moisture where there shouldn't be? Request an estimate online or call us today for prompt, professional service in Towson, MD.
Call Today for Expert Basement Waterproofing Services!