Skip to Content
Basement Waterproofing in Pasadena, MD
Stay Safe & Dry With Budget Waterproofing
Your home deserves the best possible protection from basement leaks and flooding caused by sudden storms, burst pipes, and other situations. Homeowners residing in and around Pasadena, MD trust Budget Waterproofing to care for all their crawlspace and basement waterproofing needs. We have over 55 years of history serving residential and commercial clients throughout the Baltimore area, ensuring their homes and businesses stay safe and dry. Every highly trained technician on our staff is fully licensed, insured, and bonded to give you peace of mind we will complete your project thoroughly and correctly. Our company is immensely proud of all the services we offer, and we'll gladly inform you about them whenever you reach out to us. You can trust our technicians to put your safety and home's condition at the forefront of our concerns with every service, including foundation repair, and air quality solutions.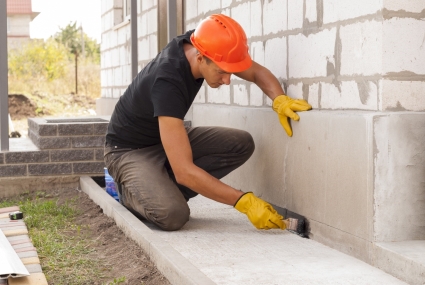 What Happens When You Ignore a Wet Basement?
You could have a wet basement because of various sources. Your foundation or floor might have a crack in it, or you could have a faulty floor drain. Porous concrete, a faulty sump pump, or leaky pipes can also be the culprit to your water issue. The last thing you want to do is try to ignore your wet basement. Insects and animals may set up their homes in a damp environment. A wet basement can also result in severe structural damage. You can't go back in time and dry out your basement after the damage is done. Your only choice is to address insect, and animal infestations and repair any damage your home has sustained. If you need to replace rotted or decayed materials, the process can be very expensive compared to if you resolve the underlying issue before the damage occurs.
Waterproofing Solutions for Your Peace of Mind
When leaving your home to spend time with family at a park, restaurant, or anywhere else, you shouldn't worry about your home being protected against unforeseen issues. A sudden storm or burst pipe in the basement should be the last thing on your mind, and Budget Waterproofing's basement waterproofing services, crawlspace waterproofing, and other essential solutions help you rest easy. We offer the following comprehensive waterproofing services to homes and businesses:
Basement Waterproofing – Our technicians can prevent health issues and structural problems because of water in your home by performing basement waterproofing.
Crawlspace Repair – We have ample experience working in crawlspaces and offer crawlspace repairs to improve ventilation whenever your space has damage from water and pests.
Crawlspace Waterproofing – Water can accumulate in your crawlspace because of issues like leaking drainage pipes and high humidity. Our crawlspace waterproofing prevents these issues and the resulting damage.
Crawlspace Encapsulation – You can protect your crawlspace with a condensation-proof vapor barrier when you let our technicians take waterproofing a step further with crawlspace encapsulation.
Foundation Repair – Our technicians can help you avoid needing costly structural repairs by fixing cracks in your basement.
Air Quality Solutions – Your health is affected by the air you breathe in your home or business. We can improve your indoor air quality by installing an EZ Breathe ventilation system.
Basement Drain System Installation – Protect your home against standing water resulting from soil erosion, flooding, or roof runoff with a basement drain system.
Sump Pump Installation – Add an extra layer of defense against water damage by installing a sump pump to remove excess water from your sump basin after it collects.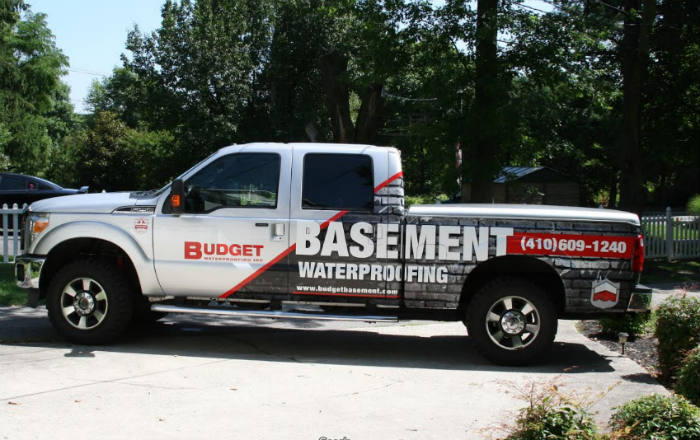 Get Basement Waterproofing in Pasadena, MD
Budget Waterproofing proudly serves residential and commercial clients in Pasadena, MD, and surrounding areas. If you need protection for your home against water damage, pests, and potential health concerns, our technicians respond promptly to address your basement and crawlspace waterproofing needs, including emergency services. Contact us today to schedule professional service at your home or business and get a free estimate.
Call Today for Expert Basement Waterproofing Services!