Skip to Content
TIPS FOR AVOIDING BASEMENT FLOODING
TIPS FOR AVOIDING BASEMENT FLOODING
Cleaning out a basement that has been flooded can be a real chore, so why not take steps to avoid having a flooded basement in the first place? From cleaning out your gutters to doing basement waterproofing, you can prevent flooding from happening in your home. Stop worrying about a flooded basement in Baltimore today by taking these precautions right away.
Make Sure Gutters and Downspouts Are Working Properly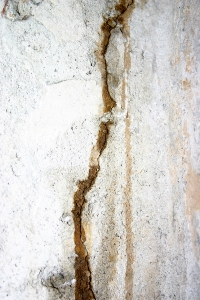 When it rains, you want all of the water that falls on your property to be moved away from your home. If it stays close to your house, you are just asking for water in the basement. To prevent this, visually inspect all of your home's gutters and downspouts to ensure that they are connected. You should also clean them out regularly so that water can pass through them freely.
Fix Cracks in Your Foundation
Go down in your basement and take a look at the walls of it. Are there cracks? If so, this is one easy way for water to slowly sneak into your home. A cracked foundation can also cause other problems for you down the line. These cracks need to be sealed properly, and you need to hire a company that can come in and fix your foundation so you don't run into any issues in the future.
Install a Sump Pump
If you have a sump pump located in your basement, you should make sure that you are maintaining it properly. It should be cleared of any debris, and all of the different parts of it should be fully functional. Otherwise, it may stop pumping water out and, eventually, that water could make its way up into your basement and cause extensive water damage.
Have Basement Waterproofing Done
Some homeowners take all the necessary steps to prevent flooded basements and still end up having problems. For those who can't seem to stop flooding from taking place, you should have your basement waterproofed so that no water can come in. A professional basement waterproofing company can usually seal up your entire basement in a matter of just hours.