Skip to Content
Basement Experts: Budget Waterproofing in Perry Hall, MD
Your Basement Deserves the Best
Whether you are moving into a new home or looking to renovate your existing home, don't discount the importance of your basement. As an area of the house that is strictly underground, basements require special attention, resources, and repair services. For all your basement needs in and around the Perry Hall area, look no further than Budget Waterproofing. With services ranging from preventative waterproofing to foundation and leak repairs, our dedicated team has more than five decades of experience to fix any basement issues.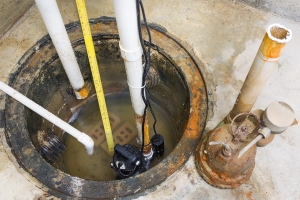 Why Choose Budget Waterproofing?
Our experience and wealth of knowledge sets us apart from the competition. We offer a lifetime guarantee with services ranging from basement waterproofing and even foundation crack restoration. Plus, we have an A+ rating from the Better Business Bureau, and each of our team members is proficient in all of our basement repair services.
Our team of experts specializes in basement waterproofing and foundation repairs. As two of the most proactive techniques used to prevent water damage and leaks, we strive to eliminate issues at their source. When unforeseen issues do arise, our team is ready. It is our goal to prevent rot, and pests from ever entering your basement.
Services Offered In Perry Hall MD
Our most essential services begin with basement waterproofing and foundation repair. Basement waterproofing is best way to prevent future issues related to basement leaks and damage. We recommend this service if you have just moved into your home, or if your basement is unaffected but needs reinforcement. As another preventative service, foundation repair is meant to repair foundational cracks, weathering, or damage. Although a home's foundational inadequacies will not cause basement damage immediately, the issue will worsen over time. If you're looking for the best and most effective ways to prevent basement damage, start with our basement waterproofing and foundation repair services.
We also offer other basement repair services in and around the Perry Hall area, including but not limited to:
Quality Service and Lifetime Guarantees
As dedicated experts in the field of basement upkeep and repair, our dedicated team members take pride in what they do. Many of our services are coupled with a lifetime guarantee. If you're looking to build that new basement game room or just want to protect your basement from upcoming storms, our dedicated team is here to serve you.
Call Us Today in Perry Hall
We hold ourselves and our services to the highest standards, and Budget Waterproofing is proud to hold an A+ rating by the Better Business Bureau. With countless referrals and repeat clients, we are a service you can count on and trust for years to come. Contact us today for more information or to schedule an inspection.
Call Today for Expert Basement Waterproofing Services!