Skip to Content
ADD SPACE TO YOUR HOME WITH BASEMENT WATERPROOFING
ADD SPACE TO YOUR HOME WITH BASEMENT WATERPROOFING
Are you feeling squeezed by lack of space in your home? With housing prices rising quickly in the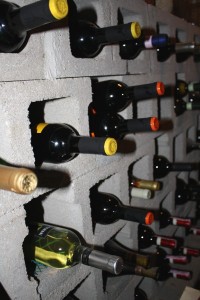 Baltimore area (they were up by 5.6 percent in July), you may have to rule out moving to a larger home. That means you want to take advantage of every square foot of usable space within your home.
How would you like to add the equivalent of another floor to your home? If you've been unable to use your basement because of water leakage or damp, moldy walls, our basement waterproofing services in Baltimore could help you gain the additional space you need for hobbies, storage or entertaining without all the expenses involved in moving to a new home.
Here are some ideas of what you could do with that added space:
Get creative
It's hard to pursue a hobby when you have no room for your works-in-progress. When your working space is confined to the kitchen table, it often seems that you no sooner get your tools out than it's time to clean everything up again. Imagine how nice it would be to have a space dedicated to your craft, where you can immediately pick up where you left off last time.
Whether you're into woodworking, scrapbooking, stained glass, ceramics or jewelry, having a space to call your own — where you can safely store your supplies and your materials — will enhance your creativity. With the help of basement waterproofing, you can better channel your creative genius.
Create a gaming/entertainment room
Today's gaming systems are encouraging players to become more physically involved as they go through a game. That requires more room for moving around as you play. With a dry basement, you can relocate your PlayStation or your Xbox to more spacious quarters where you have room to swing your controller freely while fighting the game's villain. Just imagine how much fun you and your family could have in your new dry basement, walls freshly painted, with a really big screen TV mounted on one wall to make you feel like you're right there in the action.
Grow your own
If you love the flavor of fresh vegetables picked from your garden during the summer months, why not extend your growing season? Once your basement is free of moisture, you can install grow lights and tables or shelves with rows of pots so that you can enjoy lettuce, tomatoes, fresh herbs and other produce throughout the year. Plus, having your own basement greenhouse will allow you to get a jump start on next year's outdoor garden, since you can grow your own plants indoors for transplanting outside next spring.
Stay fit
It's relatively easy to stay in shape when the weather is perfect for running, walking, bicycling or even swimming. But when it gets too hot or too cold — or when it's rained every day for a week — it's much harder to get the exercise that you know you need, or to drag yourself out to the gym to stay fit. Set up a home gym in your moisture-free basement, with a big screen TV or a music system to keep you moving, and you'll be more likely to make a point of getting in your 30 minutes of exercise each day.
Need room for a home office or children's study areas? Dry, safe storage for holiday decorations? An adults-only bar and wine cellar? There are so many possibilities for the valuable home space that you can recover when you take advantage of our basement waterproofing services. Give us a call today and start planning what you're going to do with all that newly available space.